File Bankruptcy in Fairfield
Bankruptcy can eliminate debt and stop creditor harassment. After you file bankruptcy wage garnishment, foreclosure, and collection calls will stop. If you file chapter 7 bankruptcy you can eliminate unsecured debt in a few months. If you file chapter 13 bankruptcy you can save your home from foreclosure or your car from repossession. To learn more about how we can stop the debt collectors schedule your free consultation today.
How Bankruptcy Stops Wage Garnishment, Foreclosure and Collection Calls
You have already read that bankruptcy can stop foreclosure, wage garnishment, and collection calls, but you probably don't understand how that is achieved. In essence, when you file bankruptcy (that can be chapter 7 or chapter 13) the automatic stay arises by operation of federal law. The automatic stay is warranted by Section 362(a) of the U.S. Bankruptcy Code and states that when a bankruptcy petition is filed certain debt collection activities must stop. For many individuals the effect of the automatic stay is the cessation of wage garnishment, foreclosure, repossession, bank levies, and collection calls.
While bankruptcy law requires these activities to stop when you file bankruptcy, it is important to remember that these creditors must be on notice of your bankruptcy filing before these actions can stop. Therefore, your bankruptcy attorney will fax your garnishing creditor or the Trustee in your foreclosure notice of the automatic stay after filing your petition.
Chapter 7 Bankruptcy Can Protect Your Assets & Increase Your Credit Score
Bankruptcy is an often misunderstood process. Some prevalent bankruptcy myths are that you will lose all of your property in chapter 7 bankruptcy or will ruin your credit forever by declaring bankruptcy. In truth, most chapter 7 bankruptcy cases are "no asset" cases, meaning that all of the property is exempt under California law and therefore not sold in chapter 7 bankruptcy. Furthermore, many people who enter bankruptcy with a low credit score will see an increase in their credit score 12 months after bankruptcy.
Chapter 7 vs. Chapter 13 Bankruptcy
If you are thinking about filing bankruptcy in Fairfield you will have to choose between chapter 7 and chapter 13 bankruptcy. Many individuals with little money and few assets will choose chapter 7 bankruptcy. In chapter 7 bankruptcy you can discharge many unsecured debts in a relatively short amount of time and eliminate credit card debt, medical debt, payday loans, and personal loans. Furthermore, chapter 7 bankruptcy is usually cheaper than chapter 13 bankruptcy. However, there are some reasons why people choose to file chapter 13 bankruptcy instead. If you are behind on mortgage payments but want to keep your home, you can cure the delinquent mortgage payments in chapter 13 bankruptcy and keep your home after the bankruptcy is concluded. Also, you can eliminate an underwater second mortgage in chapter 13 bankruptcy. The decision to file for chapter 7 or chapter 13 bankruptcy is an important one that you will have to make in consultation with your attorney.
About our Bankruptcy Lawyer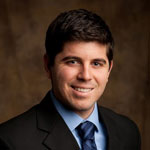 Bankruptcy lawyer Adam Garcia practices chapter 7 and chapter 13 bankruptcy law. Whether you need to eliminate debt in chapter 7 bankruptcy or restructure debt in chapter 13 bankruptcy, Adam Garcia can help you achieve your debt relief goals. To begin the bankruptcy process and start your path to debt relief call (916) 596-1018.