Welcome To Sacramento Law Group LLP
$900 Chapter 7 Bankruptcy: Our bankruptcy attorney represents clients in financial distress for only $900 in chapter 7 bankruptcy. Many individuals experiencing financial hardship turn to Sacramento Law Group LLP to eliminate debt through bankruptcy at a price they can afford. Call our bankruptcy attorney at (916) 596-1018 for a free phone consultation and learn how you can eliminate debt and stop creditor harassment, wage garnishment, foreclosure, and repossession.
$900 Bankruptcy Attorney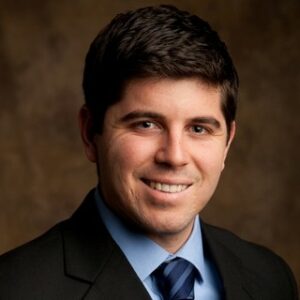 Adam Garcia
Bankruptcy Attorney
(916) 596-1018
Dear Prospective Client:
Thank you for considering me to be your bankruptcy attorney. Now, I understand you may be hesitant to pick up the phone and call an attorney. Maybe you think that bankruptcy attorneys are too expensive or are unsure about filing bankruptcy. To help you receive advice and learn more about bankruptcy I offer free consultations. During your consultation, I will give you valuable advice so that you can make an informed decision about bankruptcy. I guarantee that you will walk out of your consultation knowing more about bankruptcy than when you walked in. Since the consultation is free, I encourage you to pick up the phone and call my firm at (916) 596-1018 to schedule your free consultation.
I Make Bankruptcy Easy
As a bankruptcy attorney, I try to make bankruptcy as easy as possible for my clients. I start by ordering a professional credit report to help you list debts and direct you to affordable required education courses to save you the hassle of finding them on your own. I will prepare your petition, schedules, and statements (usually 30-40 pages long) and review these documents with you before you sign them. After I have electronically filed these documents with the court I will represent you at the meeting of creditors, address reaffirmation agreements, and remain available to you until a discharge and closing order have been received.
Call To Receive a Free Consultation
The first step towards debt relief begins by calling Sacramento Law Group LLP at (916) 596-1018. I will meet with you to discuss debt relief options and guide you through bankruptcy.
Sincerely,
Adam Garcia
Schedule A Free Consultation

(916) 596-1018
About Our Bankruptcy Lawyer
Adam Garcia is the managing attorney at Sacramento Law Group. Mr. Garcia practices consumer bankruptcy law and helps individuals achieve debt relief through bankruptcy. As a bankruptcy attorney, Mr. Garcia can help you file for Chapter 7 or Chapter 13 bankruptcy.
Mr. Garcia graduated cum laude from the University of Arizona College of Law earning a juris doctor degree and certificate in international trade and business law. While in Arizona Mr. Garcia served as an extern for the Honorable Eileen W. Hollowell in the United States Bankruptcy Court for the District of Arizona. Mr. Garcia also worked for a prominent consumer bankruptcy firm where he counseled clients and drafted bankruptcy petitions, schedules, and statements.
Adam Garcia helps individuals file for bankruptcy protection under the U.S. bankruptcy code. To receive a free consultation with Mr. Garcia call Sacramento Law Group at (916) 596-1018.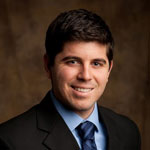 Adam Garcia
(916) 596-1018
Bankruptcy Attorney
Why Choose Us For Your Bankruptcy?
If you are still searching for a bankruptcy attorney, Sacramento Law Group would like to highlight a few points.
Flat Fees: Sacramento Law Group charges flat fees for Chapter 7 and 13 cases. Our bankruptcy fees are featured on http://sacramentobankruptcylawyer.us/. Unlike firms that charge by the hour for an attorney, we make every attempt to charge a flat fee for chapter 7 & 13 cases.
Communication: We believe that clients should be able to frequently and easily communicate with their attorneys. Sacramento Law Group has implemented procedures to enhance attorney-client communication. If you can't reach our attorney you will probably get a call back within the day. Why? When you can't reach our bankruptcy attorney, Sacramento Law Group requires that he take time out of his day to respond to missed calls.
Customer Service: We believe in customer service. When you hire our attorney Sacramento Law Group believes that your satisfaction is a top priority.
Competence, accessibility, and flat rates. (1) A competent bankruptcy attorney: Sacramento Law Group believes that you deserve a top-notch attorney. Our attorney graduated cum laude from a Tier-1 law school. (2) An accessible bankruptcy attorney: Sacramento Law Group requires our attorney to take time out of his day to respond to client calls. (3) A flat priced bankruptcy attorney: Sacramento Law Group offers flat fees for chapter 7 and 13 cases.
Free Consultation
Sacramento Law Group provides a free 1-hour consultation. During the consultation, our attorney will listen to your case and give you candid advice. If the attorney thinks that bankruptcy can benefit you and you are ready to hire us, we can sign a representation agreement during the consultation.
No Pressure Policy
Sacramento Law Group wants you to feel comfortable during your consultation. That's why our Sacramento bankruptcy attorney has implemented a "no-pressure policy."
Ask Questions: When you don't understand something, or if you need more clarification, feel free to ask. Our bankruptcy attorney will answer your questions.
Don't be intimidated by the paperwork. If you don't have time to fill out an intake sheet, don't worry. Our attorney will fill out the intake sheet for you.
No Pressure To Hire Us: During the consultation, our attorney will give you professional advice. If you want to hire our attorney by signing a representation agreement he is ready to work on your case. However, if you need time to think about your situation, that's perfectly fine.
10 Reasons To Hire Us
Upfront pricing. Our bankruptcy attorney charges flat fees for chapter 7 and chapter 13 cases. Sacramento Law Group does not believe in hidden fees.
No pressure. Our attorney will not pressure you to sign a representation agreement during your consultation. Our attorney will listen to you and give candid advice. From there you can decide what's best for you.
Communication. Our attorney will respond promptly to your calls. Our attorney blocks out time every day to listen to voice messages, respond to missed calls, and reply to emails.
Bankruptcy focus. Our firm is not a general practice. Our bankruptcy attorney is dedicated to consumer bankruptcy law.
We don't waste your time. Our attorney will make every effort to start your appointment on time. We don't believe that clients should be kept waiting. Your time is valuable and we respect that.
We take our work seriously. Our attorney knows that debt relief is very important to you. When you hire our attorney you are hiring a compassionate and dedicated attorney who will work for your best interests.
We are not the cheapest. Trust us. You don't want the cheapest bankruptcy attorney. Like many things in life, you get what you pay for. That being said, you should not be surprised by costs and expenses after you hire an attorney. Our attorney has flat fees that won't leave you surprised along the way.
We educate our clients. Our attorney will take the time to educate you and keep you informed throughout your case.
We care about customer satisfaction. We want you to have the best possible experience with our firm. We hope that you are absolutely satisfied with our attorney and recommend his services to others.
We have a system. Sacramento Law Group has developed a system for handling chapter 7 and chapter 13 cases. Your bankruptcy attorney will handle your case in several stages with each stage having a specific purpose. This system helps us deliver great service at a flat rate.
Bankruptcy Attorney Fees
Sacramento Law Group charges flat fees to help you budget for debt relief. Our flat fees include a professional 3-source credit report to help you comprehensively report your debts for discharge.
Sample Chapter 7 Fees
Every case is different, so we can't list a standard fee or range of fees. However, we can give you some sample Chapter 7 fees to give you an idea of what we charge. For a simple Chapter 7 case (not many creditors, no business involved, etc.) our attorney may charge $1,300. For a complex Chapter 7 case (many creditors, a business involved, etc.) our Sacramento bankruptcy attorney may charge approximately $2,500 or more.
Sample Chapter 13 Fees
Chapter 13 bankruptcy is usually more expensive than Chapter 7 because it is more complicated and involves a longer period of representation. First, a Chapter 13 plan must be created by a Sacramento bankruptcy attorney. Second, the representation continues over the life of the Chapter 13 plan (3-5 years). Consequently, Chapter 13 cases may cost $4,000 or more for a nonbusiness case and $6,000 or more for a business case. However, Sacramento Law Group typically only charges $2,000 before filing with the remainder of the fee paid through the chapter 13 plan over 3-5 years. Again, these are only sample fees. To receive an accurate price-quote our bankruptcy attorney must evaluate the specific facts of your case, just as any responsible lawyer would. To receive an accurate quote call our Sacramento bankruptcy lawyer at (916) 596-1018 and schedule a free consultation.
Why Transparent Billing?
Because we think it's fair. Sacramento Law Group wants you to understand the total cost of achieving debt relief; that's why our bankruptcy attorney quotes a flat fee that includes the cost of obtaining a 3-source credit report.
Chapter 7 Bankruptcy
Many people qualify for Chapter 7 bankruptcy. To qualify for Chapter 7 bankruptcy you will have to pass what's called the "means test." To pass the means test you must have income for a certain period of time below the California state median income for a household of your size. This requirement is intended to prevent people who can afford to repay creditors from filing for Chapter 7 bankruptcy.
Chapter 7 is dubbed the "liquidation" bankruptcy, but most Chapter 7 cases do not involve the sale or liquidation of assets. In fact, most Chapter 7 cases are "no asset" cases since there are no nonexempt assets to liquidate. As your attorney will tell you, in Chapter 7 there are exempt and nonexempt assets. Exempt assets entitle the owner to all or part of the cash value of the asset. In real life, if an asset is entirely or mostly exempt under California bankruptcy exemption law the Trustee won't incur the cost of liquidating it only to give the money to its owner. Consequently, people filing for Chapter 7 usually do not lose assets that are entirely or mostly exempt. In contrast, nonexempt assets can be sold in Chapter 7 by the Trustee. After selling an asset, the Trustee will distribute the proceeds to creditors.
Chapter 13 Bankruptcy
Chapter 13 bankruptcy allows you to keep your property and pay off your debts through future income. Since you keep all your property there is no "liquidation" like there is in Chapter 7. Consequently, there are no "exempt" and "nonexempt" assets in Chapter 13; you keep it all subject to a few limitations. However, you will have to make monthly payments through a repayment plan before you receive a discharge. This means that your chapter 13 bankruptcy attorney will propose a repayment plan that must be approved by the court. Once approved, you will have to make plan payments to the Trustee who will distribute the funds to your creditors according to the repayment plan. Also, the Trustee will collect a percentage of each payment as a fee. Once you have made all of your plan payments you will receive a discharge of your debts, excluding any nondischargeable debts in bankruptcy.
Bankruptcy FAQs
Q: Should I file for bankruptcy?
Any bankruptcy lawyer will tell you that every case is different, but here are some indicators that bankruptcy may be right for you.
It will take you more than 5 years to pay off unwanted debt. When you file for Chapter 13 at worst you will be free of debt in 5 years. If you file for Chapter 7 you will be free of debt in 6 months or less.
Creditors are garnishing your wages. Filing for bankruptcy can stop a wage garnishment. If your wages are being garnished a Sacramento bankruptcy lawyer may advise you to file quickly to stop the daily garnishment of your wages.
You have 2 mortgages on your house and its fair market value is less than the amount owed on your first mortgage. By filing for Chapter 13 your bankruptcy lawyer can strip off the second mortgage when the value of your home is less than what is owed on the first mortgage. That's because there is no value left in your home to "secure" the second mortgage. For instance, if the value of your home is 200k and it has a 300k first mortgage and 100k second mortgage, the second mortgage can be stripped off because there is no equity to secure the second mortgage holder.
You're considering taking money out of your retirement account to pay your creditors.
A lawsuit has been filed against you. The lawsuit can result in a judgment that you can't afford to pay. It may be a good idea to preempt a future judgment by consulting a bankruptcy lawyer and exploring your debt relief options.
Q: Should I file for Chapter 7 or Chapter 13?
A Sacramento bankruptcy lawyer will say "it depends." It depends on your goals, income, household size, assets, and other factors. Your bankruptcy lawyer will first determine if you qualify for Chapter 7. He or she will evaluate your household size and income to determine if your income falls below a certain threshold. Most people fall below this threshold and qualify for Chapter 7. Also, many people do not own "non-exempt" assets, meaning that when they file for Chapter 7 there is nothing to liquidate and their dischargeable debts are discharged. A bankruptcy lawyer can determine if you qualify for Chapter 7.
Generally, Chapter 13 is selected because the client wants to stop foreclosure, strip off a second mortgage, or has high income. Also, Chapter 13 discharges certain debts that Chapter 7 does not. To determine which chapter is right for you contact our bankruptcy lawyer at (916) 596-1018 and schedule a free consultation.
Q: What is the difference between Chapter 7 and 13?
Sacramento Bankruptcy Lawyer Answer: Chapter 13 allows you to retain the non-exempt property and pay your creditors over 3-5 years. Chapter 7 involves the liquidation of nonexempt assets with the proceeds distributed to your creditors. Most Chapter 7 cases are no-asset cases meaning that there is no liquidation. Before filing your bankruptcy lawyer will determine which assets are exempt and nonexempt.
Personal Injury Lawyer
Suffering a personal injury can greatly affect your life. People injured in everyday accidents, car accidents, and dog bites not only endure physical pain and suffering, but emotional and financial loss as well. An injury can force you to take time off work and cause you to lose income. Fortunately, our legal system has afforded individuals wrongly injured in accidents the option to pursue legal recourse to recover compensation for their pain and suffering, lost wages, and medical bills.
To pursue your right to recover compensation contact Sacramento Law Group at (916) 596-1018
Dog Bite
Sacramento experiences many dog attacks each year. Dog bite victims often suffer skin lacerations, puncture wounds, and fractured bones. If you have been the victim of a dog bite you have the right to recover money for your lost wages, medical bills, and pain and suffering. California law holds dog owners strictly liable when their dog bites another person lawfully in a private place or in a public place. What that means for you is that if a dog bites you, the owner is 100% liable for your injuries. The law does not require that the dog owner have knowledge of a vicious tendency in their dog. All that is required is that the dog bit you and you suffered an injury.
If you have been the victim of a dog bite it is important that you contact a personal injury attorney right away. Personal injury lawsuits are time-sensitive and you could lose your right to recover damages if you wait too long.
Contact Sacramento Law Group at (916) 596-1018 if you have suffered a dog bite injury.
Car Accident
If you have been involved in an auto, motorcycle, truck, or bicycle accident you need to contact a personal injury attorney right away. A car accident lawyer can help you receive fair compensation for your accident injuries. Best of all, car accident lawyers typically work on a contingency fee basis, meaning that you do not have to pay the attorney anything upfront.
Your car accident lawyer will evaluate your case to determine whether the other party was negligent. If the other party operated their car in an unsafe manner, or otherwise did not act as a prudent driver under the circumstances, the other driver may be liable for your injuries. In that event, the car accident lawyer will represent you against the other driver and their insurance company to recover the compensation you deserve.
If you have been injured in a car accident call us at (916) 596-1018
IRS Tax Relief
Tax debt is one of the most unforgiving forms of debt. Not only is the Internal Revenue Service, California FTB, and CDTFA aggressive in tax collection, but applicable interest and penalties can quickly grow tax liabilities into unmanageable balances. To help clients resolve tax debt with the IRS and California, Sacramento tax attorney Jin Kim offers free consultations and flat fees for many tax resolution services. In many cases, tax attorney Jin Kim can secure an installment agreement to facilitate repayment through manageable payments over time. In other cases, she can secure an offer in compromise to settle the total tax liability for less than the amount owed. To learn more about our tax attorney and how she can help you navigate audit and tax resolution, visit our tax practice page or call us at (916) 596-1018 to schedule a free consultation.
Cannabis Tax Law
California cannabis businesses and marijuana dispensaries operating legally under state law face unique tax challenges. On the federal level, the Internal Revenue Service applies IRC 280E to deny business tax deductions for payroll, equipment, commercial leases, and other ordinary business expenses. In addition, cannabis dispensaries operate largely on a cash basis leaving them particularly vulnerable to IRS audits and substantiation for Cost of Goods Sold. On the state level, marijuana businesses operate in a highly regulated environment and must comply with onerous excise and sales tax obligations. In light of the harsh tax laws facing marijuana dispensaries, many cannabis businesses need a cannabis tax attorney when challenging a notice of deficiency, audit, or negotiating back taxes. Our cannabis tax attorney can help your marijuana dispensary or cannabis business navigate CDTFA and IRS audits or resolve tax assessments. To learn more about our cannabis tax practice and how cannabis tax attorney Jin Kim can help you, call us at (916) 596-1018 to schedule a consultation.
By Adam Garcia on Google+