Adult Residential Facility Attorney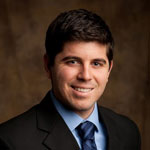 Adam Garcia
Adult Residential Facility Defense Attorney
Dean's List, all semesters
JD, cum laude
(916) 596-1018

Your license to operate an Adult Residential Facility (ARF) is your livelihood, so its worth protecting at all costs.  The license defense attorneys at Sacramento Law Group can help you defend your license right away.  When you call our office at (916) 596-1018 our license defense attorney will review your case and explain your legal options.  If you choose to retain our license defense attorney for an affordable flat fee our office can begin working on your case immediately.  The attorney will file a timely Notice of Defense to ensure your right to an administrative hearing and comply with the Department's discovery request.  If a settlement that ensures your right to continue operations cannot be reached before hearing our attorney will vigorously defend your license before the Office of Administrative Hearings.

To learn more about defending your license to operate an Adult Residential Facility call our office at (916) 596-1018.
Temporary Suspension Order
If you have been served with a temporary suspension order you must cease operations by the effective date on the order.  Furthermore, your ability to negotiate with licensing before the hearing will be more difficult.  In C.C.L.D.'s eyes there is a condition, circumstance, or person that endangers the health and safety of your residents such that your Adult Residential Facility must cease operations and your residents be relocated.   Due to the view that your facility harbors some immediate threat to resident health and safety, settlement with the Department will be difficult.  Accordingly, the employment of legal representation may be essential to preserving your license.
Protecting Your License
To protect your license from revocation you will need to file a Notice of Defense to preserve your right to an administrative hearing.  However, securing a hearing date without more will not save your license from revocation.  At the hearing you will present your defense opposite an attorney representing the Department of Social Services.  The attorney will have experience in license revocation matters, present a case well supported by C.C.L.D. documentation and generally portray your facility as non-compliant with regulations before the Office of Administrative Hearings.  To counter the attorney's portrayal of your Adult Residential Facility you should retain your own legal representation.  To learn how our license defense attorney can defend your license call Sacramento Law Group at (916) 596-1018 and schedule a free phone consultation.
Sacramento Law Group
Rated 5/5 based on 2 reviews
Visit our Google+ page to view all reviews. This testimonial or endorsement does not constitute a guarantee, warranty, or prediction regarding the outcome of your legal matter.