$900 Bankruptcy Attorneys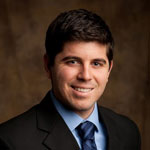 Adam Garcia
Bankruptcy Attorney
Payment Plans
(916) 596-1018
"If you have significant debt bankruptcy may be the responsible solution. Bankruptcy can eliminate debt, stop creditor harassment and restore credit. If you are reading this you probably have some questions about bankruptcy. To learn more about low-cost bankruptcy call Sacramento Law Group LLP at (916) 596-1018 for a free phone consultation. During the consultation you will learn more about bankruptcy and your debt relief options. Best of all, we take many cases with no money down and offer easy payment plans."
Free Consultation
Bankruptcy attorney Adam Garcia offers free consultations to all prospective clients. During the consultation you will learn how bankruptcy can eliminate credit card debt, medical bills, payday loans, repossessions and other unsecured debts. You will also learn whether there are any obstacles preventing you from filing bankruptcy, and if so, how you can overcome those obstacles. To begin your path to debt relief schedule a free consultation with Sacramento Law Group LLP by calling us at (916) 596-1018.
Learn More About Bankruptcy
Low-cost Chapter 7 Bankruptcy
Sacramento Law Group LLP makes bankruptcy affordable by offering free consultations, easy payment plans, and no money down to begin case preparation.
Free Phone Consultation – just call us to schedule your free bankruptcy evaluation. We can make sure you qualify for bankruptcy before you visit our office.
Payment Plans – new clients can take advantage of our automated monthly payment plans. Our low-cost payment plans help clients get an attorney on their side from day 1.
No Money Down – many cases are accepted with no money down on our automated payment plans. With no money-down and easy automatic payments our clients can let us take their creditor calls right away.
Meet Our Bankruptcy Attorney
Adam Garcia is an equity partner at Sacramento Law Group LLP. Mr. Garcia represents clients in bankruptcy for a low flat fee to help clients achieve a fresh start they can afford. Over the past 6 years Mr. Garcia's firm Sacramento Law Group LLP has helped hundreds of clients eliminate debt through bankruptcy.
Adam Garcia graduated cum laude for the University of Arizona College of Law in 2011 where he was on the Dean's List for all semesters. During law school Mr. Garcia received clinical experience in bankruptcy law including service in the United States Bankruptcy Court for the District of Arizona. Mr. Garcia also worked in a prominent consumer bankruptcy firm where he regularly counseled bankruptcy clients and prepared chapter 7 petitions.
Learn More About Our Bankruptcy Lawyer
Chapter 7 Bankruptcy
To qualify for chapter 7 bankruptcy your must generally have either low income or high secured debt payments such as mortgage or car payments. In many cases chapter 7 bankruptcy is the best option since most clients have unsecured debts that can be eliminated in chapter 7 like credit card debt, medical bills, loans and past repossessions. In chapter 7 the attorney will list unsecured debts and assets in the appropriate schedules. The attorney will then exempt certain assets using California exemption law. When assets are exempt they are not sold in chapter 7. If any assets are not exempt, or have value above the exemption amount claimed, they can be sold in chapter 7 with the proceeds of the sale distributed to creditors. At the conclusion of this process unsecured debts are discharged. Therefore, if you owe unsecured debts chapter 7 can give you the fresh start you need to reduce your debts and conserve your income for yourself and your family.
Bankruptcy
Rated 5/5 based on 2 reviews
Visit our Google+ page to view all reviews. This testimonial or endorsement does not constitute a guarantee, warranty, or prediction regarding the outcome of your legal matter.
Find Out Which Debts You Cannot Discharge in Bankruptcy.
Chapter 13 Bankruptcy
Chapter 13 bankruptcy is usually the best option if you have substantial secured debts or nondischargeable debts. In chapter 13 you keep your property and dedicate a portion of your income to repaying all or part of your debts over 3-5 years. At the conclusion of this repayment period you receive a dischargeable. Many people choose chapter 13 to stop a foreclosure since the filing stops the foreclosure sale and allows the petitioner to cure the overdue payments through the repayment plan. Call our bankruptcy lawyer to learn more about chapter 13.
Chapter 11 Bankruptcy
Chapter 11 bankruptcy focuses on businesses or individuals with high income that want to restructure their debt. Chapter 11 is costly and not the best choice for the average person contemplating debt relief. If you believe that chapter 11 bankruptcy is your best option call us to speak with a chapter 11 bankruptcy attorney. Our attorney can help you understand the chapter 11 bankruptcy process during a free consultation.
Our bankruptcy lawyer also serves clients in Roseville, Auburn, Citrus Heights, Stockton & Fairfield.
By Adam Garcia on Google+