$900 Stockton Bankruptcy Lawyer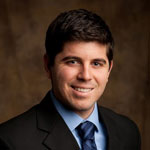 Adam Garcia
Bankruptcy Attorney
(916) 596-1018
Free Phone Consultation
Mon – Sat
8 AM – 6 PM

Sacramento Law Group LLP makes filing chapter 7 bankruptcy in Stockton fast, convenient and affordable. If you need to file bankruptcy immediately to stop wage garnishment, foreclosure or repossession our $900 bankruptcy attorney can file an emergency petition today. To expedite your case attorney Adam Garcia offers free phone consultations Monday through Friday from 8 AM to 6 PM. Our firm has helped hundreds of clients eliminate debt, so trust in our experience to deliver the same high-quality representation of any downtown law firm for only $900 in attorney fees. To learn more about bankruptcy during a free phone consultation call us at (916) 596-1018 today.
How To Start Your Chapter 7 Bankruptcy
The first step to filing chapter 7 bankruptcy begins with a free phone consultation. During the free phone consultation our attorney will tell you whether you qualify for chapter 7 bankruptcy, explain which debts will be eliminated and answer any questions you may have. If you decide to hire Sacramento Law Group LLP you are welcome to visit our Sacramento office or sign & mail your documents. We represent clients from Modesto to as far North as Redding California so we can certainly accommodate our Stockton clients who prefer to stay at home rather than visit our office.
Do You Qualify For Chapter 7 Bankruptcy
Always speak with an attorney before filing chapter 7 bankruptcy. Many people do not qualify for chapter 7 bankruptcy and must file chapter 13 bankruptcy. To qualify for chapter 7 bankruptcy you must either have low income relative to your household size or pass the means test. In so many words, if your annualized household income as determined by your average gross income over the past 6 months is less than the California median income for a household of your size, you may qualify for chapter 7 bankruptcy. However, if your annualized household income is higher than the state median you will have to pass the means test to file chapter 7 bankruptcy. The means test is a complicated calculation that requires proof of your income over the past 6 months and certain allowed expense deductions. With this information in mind, consult with a Stockton bankruptcy lawyer before filing chapter 7 bankruptcy.
What Debts Can You Discharge in Chapter 7 Bankruptcy?
Most unsecured debts can be eliminated in chapter 7 bankruptcy. Credit cards, medical bills, and payday loans are all dischargeable in chapter 7 bankruptcy. However, recent tax debts, student loans, and child support obligations are usually nondischargeable. Furthermore, fraudulently incurred debts are nondiscahrgeable. In essence, some categories of debts cannot be discharged in chapter 7 bankruptcy like recent taxes and child support obligations while other actions can deny your discharge.
Stop Wage Garnishment by Filing Bankruptcy
Bankruptcy can protect you from wage garnishment. Whether you are currently facing a wage garnishment or a lawsuit that may result in wage garnishment, bankruptcy can protect your wages and eliminate the underlying debt. When you file bankruptcy in Stockton the automatic stay in bankruptcy obligates your creditor to immediately cease the wage garnishment. When you retain our bankruptcy lawyer to file an emergency bankruptcy petition to stop wage garnishment our lawyer will contact the creditor and levying officer to put both parties on notice of the automatic stay.
Stop Foreclosure by Filing Bankruptcy
You can stop Stockton foreclosure by filing for chapter 13 bankruptcy. Our bankruptcy lawyer can prevent the Trustee's sale from taking place by filing your chapter 13 bankruptcy petition with the appropriate bankruptcy court. In chapter 13 bankruptcy you can repay your late mortgage payments over three to five years and keep your home after bankruptcy. To qualify for chapter 13 bankruptcy you must meet certain debt limits and have adequate income to satisfy a repayment plan. To learn how you can stop foreclosure through chapter 13 bankruptcy contact our office at (916) 596-1018.