Sacramento Bankruptcy Lawyer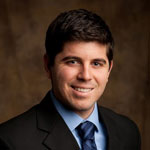 Adam Garcia
JD, cum laude
Bankruptcy Lawyer
(916) 596-1018
"As a Sacramento Bankruptcy Lawyer, I use bankruptcy to help my clients reduce or eliminate debt. By filing for bankruptcy you can stop collection calls and get lasting debt relief. To learn more about bankruptcy call my firm at (916) 596-1018 to schedule your free consultation."
Free Consultation  |  Sample Fees  |  Adam Garcia
Free Bankruptcy Consultation
When you call Sacramento Law Group at (916) 596-1018 you will receive a free 1-hour consultation with our Sacramento bankruptcy lawyer. At Sacramento Law Group, we don't believe in rushed consultations. We give you a full hour to ensure that your case gets the attention it deserves. Our lawyer knows that filing for bankruptcy is an important decision. He will answer your questions, give you valuable advice, and tell you whether you should file for bankruptcy in a no-pressure environment.
During the consultation you will have the opportunity to hire our lawyer. Our bankruptcy lawyer charges a flat fee that includes a 3-source credit report, tax transcripts, and the required debtor education course and financial management course. After signing a representation agreement and paying $500 (either upfront or in installments) towards your total fee your bankruptcy lawyer will start working on your case. Your lawyer will purchase a professional credit report, tax transcripts, and enroll you in the required courses.
Bankruptcy Lawyer Fees
We know that bankruptcy can be expensive. Our bankruptcy lawyer charges flat fees to help you budget for debt relief. All of our flat fees include the court filing fee, a professional credit report, 2 years of tax transcripts, and the mandatory debtor education course and financial management course. To give you a better idea of our fees keep reading.
Sample Chapter 7 Fees
Every case is different, and we cannot quote a price without hearing more about your case. Likewise, we cannot list a standard fee or specific range of fees. However, to give you a better idea of the fees Sacramento Law Group may charge we will list some sample fees. Our bankruptcy attorney may charge approximately $900 for a very simple chapter 7 case. Again, this flat fee includes a 3-source credit report, 2 years of tax transcripts, and the mandatory courses. A simple chapter 7 case will have few creditors, no business involved, and no discharge issues among other factors. On the other hand, a complicated chapter 7 case may involve a business, have many creditors, or entail possible adversarial proceedings. Typically, a complicated chapter 7 case without a business may cost approximately $1,500 or more. Again, Sacramento Law Group's fees for Chapter 7 cases depend upon the facts of each case. To get a quote call us at (916) 596-1018 and schedule a free consultation.
Sample Chapter 13 Fees
Sacramento Law Group generally charges $2,000 before filing with the remainder of the fee paid through the Chapter 13 plan. This arrangement allows you to pay a portion of our fee over 3-5 years. In total, our lawyer may charge $3,500 or more for a nonbusiness Chapter 13 case or $5,000 or more for a business Chapter 13 case. For example, if there is no business involved in your Chapter 13 case you may pay our lawyer $2,000 before filing your Chapter 13 petition. After filing you will pay the remaining $1,500 over the life of your Chapter 13 plan, usually within 3-5 years. Once again, these are only sample fees, not guarantees. To get an accurate quote call us at (916) 596-1018 to schedule your free consultation.
Why Chapter 13 bankruptcy is more expensive than Chapter 7
Chapter 13 bankruptcy requires the filing of a Chapter 13 plan and a longer period of representation. Consequently, Chapter 13 is more expensive than Chapter 7. However, Sacramento Law Group only charges a portion of your Chapter 13 fee before filing, allowing you to pay the rest in your plan payments over 3-5 years.
Bankruptcy Lawyer Adam Garcia
University of Arizona, College of Law
J.D., cum laude
International Trade & Business Law Certificate
Honors & Awards:
Deans List, all semesters
Excellence for the Future Award
Bar Admissions:
California
U.S. District Court Eastern District of California
Sacramento Bankruptcy Lawyer Representation
Sacramento Law Group makes every effort to simplify the bankruptcy process. During the free consultation our lawyer can fill out paperwork for you with your help. The paperwork will help us assess your financial condition and debt relief options. Our Sacramento bankruptcy lawyer will also help you assemble documents for your petition. Specifically, Our lawyer will give you an expandable file containing labeled folders to help you organize documents. Also, our Sacramento bankruptcy lawyer will enroll you in required debtor education course and financial management course that you can be taken over the phone or online. Lastly, our lawyer will order a professional credit report to help you report debts in your petition.
After hiring Sacramento Law Group our lawyer will draft your petition, statements, and schedules. The final product is quite long, usually between 30-40 pages. After your documents are complete our lawyer will sit down with you to review and sign the documents. Once your documents are signed our lawyer will electronically file the documents with the court. Later, our lawyer will appear with you at the meeting of creditors to represent you. After the meeting of creditors our Sacramento bankruptcy lawyer will remain available to you until a discharge order and closing order have been received by the court.
Sacramento Bankruptcy Lawyer vs. Bankruptcy Petition Preparers
Many people contemplating bankruptcy look for a cheaper alternative to a bankruptcy lawyer. With a little research these people may come across online bankruptcy petition preparers who draft the required petition, schedules and statements for a few hundred dollars. The deal sounds to good to be true, and for many Sacramento clients it turns out to be just that. The problems with hiring petition preparers are many: they cannot provide legal advice, or even explain the difference between chapter 7 and chapter 13; they cannot represent you at the meeting of creditors or in court; and in practice, they can only type information on the official forms. Moreover, many online petition preparers do little more than take hundreds of dollars in exchange for defective documents resulting in dismissed cases, liquidated exempt assets, or the failure to discharge otherwise dischargeable debt. Consequently, the value of lawyers in comparison to petition preparers is clear: for a few thousand dollars the lawyer, bound by the rules of professional conduct, the conditions of state bar licensure, and liability for malpractice, will use their education and experience to provide legal advice, well-drafted documents, and zealous representation in court and at the meeting of creditors.
Bankruptcy Lawyer Guide
Sacramento Law Group has authored several articles about bankruptcy lawyers which you can view by clicking on the links on the bottom left-hand side of the screen. You can learn how to find Sacramento bankruptcy lawyers and screen them to find the one you want. Affording a bankruptcy lawyer is not easy, but there are some ways you can save the money you need to hire good representation in bankruptcy. Of course, there are some bad bankruptcy lawyers that you should avoid. Likewise, you should avoid filing for bankruptcy without a bankruptcy lawyer. Lastly, learn why bankruptcy lawyers often recommend bankruptcy.
Call Our Sacramento Bankruptcy Lawyer At (916) 596-1018
Take the next step and call our bankruptcy attorney at (916) 596-1018. Schedule your free consultation and start your path to debt relief.
By Adam Garcia on Google+